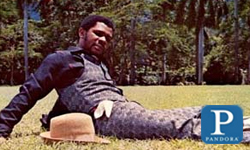 Check out the Keith Poppin channel on Pandora Radio by clicking here. it's completely free – and a fantastic mix of Keith's tunes alongside music from such artists as Eddie Lovette, Ken Boothe, Yabby You, Beres Hammond, and even newer groups like The Pepper Pots out of Spain. Tune in for a trip to the islands on a warm summer day!
Ran into this classic & rare Keith Poppin selection on YouTube:
The cut above features Keith backed by the Soul Syndicate crew and was recorded at the Federal Records studio, owned by Ken Khouri, in Kingston.

Robert "Higherman" Heilman of Reggae-Vibes.com recently caught up with Keith for an exclusive interview.  As a special present to fans we present this brand new interview.
Keith Poppin featured as 'Unsung Hero' by Jamaica Observer


In commemoration of Jamaica's 50th anniversary of independence from Britain, the Jamaica Observer's Entertainment section and writer Simone Morgan recognize 50 people who made significant, yet unheralded, contributions to the country's culture. This week we feature singer Keith Poppin. Read more…
We also recently unearthed this classic video from Keith:
KEITH POPPIN RETURNS WITH 'SPEAK OUT'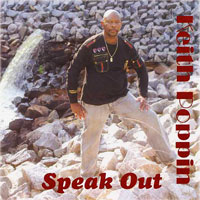 "Keith Poppin's powerful voice and conscious lyrics are complimented by fresh sounding riddims, played by some of Jamaica's best reggae musicians including Dwight Pinkney, Grub Cooper, Keith Francis, Ansel Collins, Rod Bryan, Ed Robinson and Donny Oxman." – Reggaevibes.com
Keith's latest release 'Speak Out' is currently in rotation across the globe, with airplay on the "Reggae Central" program on KPFK in Los Angeles with Chuck Foster, all the way to the "World Reggae Beat" reggae show with DJ Warm & Easy on BBC Three Counties Radio in the UK. Keith music has also been featured on he "Back to Niceness"

reggae show on fmbrussel in Belgium. Some of the other crucial radio stations supporting Keith's latest release include DJ "Postman" Roger of 'Bloodlines Radio' in Boulder, CO on KGNU and WCSB 89.3 FM in Cleveland with Tommy Fox, as well as the "Shocks of Sheba" show on KBOO in Portland, OR and the "Iriation Vibration Show" with Ras Charles Jones at SUNY in Binghampton, NY – among many others. Keith can be heard on recent reggae compilation podcasts from the Dubwise Hifi and Vital Sounds.  You can also now buy Keith's latest release from Amazon.
There is a great buzz happening on the soon to be classic boomshot 'Bounce I' along with 14 other original tracks, backed by some of the best musicians in Jamaica. Where else can you get it? Pick up a copy today online at VP Records or Ernie B's, or stop by VP Records in NYC. Conscious lyrics, amazing melodies, brand new production – and a legendary voice!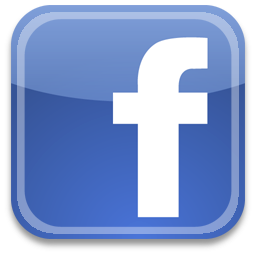 Check in with the latest info on Keith by visiting his FACEBOOK site here. If you have a Facebook page, make sure to link up with Keith by 'liking' his page so you can keep up on the latest news and events. It's a great way to link up with reggae fans around the globe.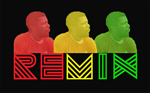 While looking through YouTube videos last week, we came across this amazing slideshow video of a lost Keith Poppin track called "Tell Why Do" by veteran sound engineer and producer Jerry Andrews (ZonaSound).  Keith knows Jerry well, as he engineered his recent "Get Together: Original Recordings 1970-1979″ retrospective album, cleaning up the tracks with a brilliant touch. However, Keith had no idea this track even still existed, much less that Jerry had created a new dub track using the old vocal. So we caught up with Jerry a while back and asked how this project came about. "The vocal which was in the right channel of the vinyl was all that could be salvaged. The original music which was recorded in the left channel was badly damaged to render it unlistenable. I took the vocal and tried to imagine what the music would have sounded like in a dub" said Jerry, who's work on Keith's album, specifically with his attention to sonic detail and depth from the in some cases rough master recordings, has been universally praised by music critics. As it turns out, Jerry also has a good friend of his by the name of Brett Keller who made this fun to watch and visually entertaining mix of images – enjoy!